Building Neighborhoods. Growing Dreams.
Message from the Executive Director of the Syracuse Housing Authority
I want to personally welcome you to t
he Syracuse Housing Authority, a dynamic force in the city of Syracuse, New York. We own or manage fifteen residential developments in the city, with more than 2,500 apartments. We provide not only a great place to make your home, but a great place to work and do business. We are a strong force working to reshape the city of Syracuse in a positive way and develop a better future for the people of Central New York.
When you look at the details, you will see that we are efficient in our goals: providing safe homes and communities; providing good options for the kind of apartment or house people can call home; caring for and developing neighborhoods that have community centers, parks, gardens, trees, and attractive buildings.
Most importantly, we are a community of people actively seeking to improve the lives of everyone we meet. We provide self-sufficiency programs and encourage individual growth among every age group and socio-economic class.
We are glad you have chosen to be part of our efforts and our vision.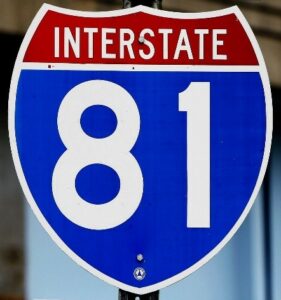 Get Informed and Get Involved!!!
NYSDOT MEETING ON THE I- 81 VIADUCT PROJECT for residents
 Wednesday, September 18, 2019 
Toomey Abbot Towers:    1:00 p.m. to 2:30 p.m., Community Room, 1207 Almond Street, Syracuse NY 13210
 Pioneer Homes:  4:00 p.m. to 5:30 p.m., Wilson Park Community Center, 1117 S. McBride Street, Syracuse NY 13202
The Syracuse Housing Authority supports the Community Grid Option.  SHA is committed to assisting residents in being informed and involved in New York State's I-81 Viaduct Project.
Click here to read NYSDOT's DEIS
The Syracuse Housing Authority is committed to equal employment opportunities (EEO)/non-discrimination for all persons regardless of age, carrier status, citizenship, color, disability, ethnicity, gender, gender identity, genetic information, marital status, military status, national origin, race, religion, sexual orientation, victim of domestic violence, veteran status or any other status protected by law. Further, Syracuse Housing Authority complies with all applicable non-discrimination laws in the administration of its policies, programs and activities.