Building Neighborhoods. Growing Dreams.
Information on COVID-19 and Local Resources
Message from the Executive Director of the Syracuse Housing Authority
I want to personally welcome you to t
he Syracuse Housing Authority, a dynamic force in the city of Syracuse, New York. We own or manage fifteen residential developments in the city, with more than 2,500 apartments. We provide not only a great place to make your home, but a great place to work and do business. We are a strong force working to reshape the city of Syracuse in a positive way and develop a better future for the people of Central New York.
When you look at the details, you will see that we are efficient in our goals: providing safe homes and communities; providing good options for the kind of apartment or house people can call home; caring for and developing neighborhoods that have community centers, parks, gardens, trees, and attractive buildings.
Most importantly, we are a community of people actively seeking to improve the lives of everyone we meet. We provide self-sufficiency programs and encourage individual growth among every age group and socio-economic class.
We are glad you have chosen to be part of our efforts and our vision.
 Assistance from City of Syracuse if you're facing EVICTION due to Non Payment of Rent
Find Services That Can Help!!!!!
HOUSING CHOICE VOUCHER - SECTION 8
(315) 470-4400
SHA MAIN OFFICE: 315-475-6181
East Adams Street Neighborhood Transformation Plan


Dear Residents,
The Syracuse Housing Authority and Blueprint 15 have chosen McCormack Baron Salazar as the Master Developer of the East Adams Street Neighborhood Transformation Project which includes the redevelopment of Pioneer Homes, McKinney Manor, Central Village and the AOT.  There is a great deal of planning that must take place well in advance of any construction activity.  SHA will hold meetings with residents and the community to get your input to update the Master Plan and continued vision for the project.  It is very important that you attend these meetings and remain proactive and involved in the planning stages of the project. SHA will make sure that residents are informed and involved throughout the entire project.  SHA will send out notices in the mail and go door to door.  Please call us with questions that you have about the project.  Updates will also be posted on our Facebook page @syracusehousing and this website.  You may also contact your Tenant Association Leaders, Robert Mike for Pioneer Homes and Supreena Smalls for McKinney Manor who have been very involved in the planning of the project and who are also on the Blueprint 15 Board.
Sincerely, Executive Director
William Simmons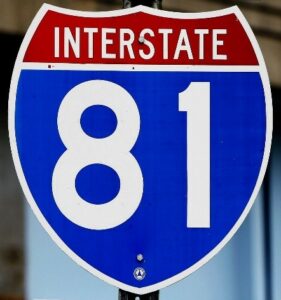 Get Informed and Get Involved!!!
The Syracuse Housing Authority supports the Community Grid Option.  SHA is committed to assisting residents in being informed and involved in New York State's I-81 Viaduct Project.
The Syracuse Housing Authority is committed to equal employment opportunities (EEO)/non-discrimination for all persons regardless of age, carrier status, citizenship, color, disability, ethnicity, gender, gender identity, genetic information, marital status, military status, national origin, race, religion, sexual orientation, victim of domestic violence, veteran status or any other status protected by law. Further, Syracuse Housing Authority complies with all applicable non-discrimination laws in the administration of its policies, programs and activities.